AN INSIDERS GUIDE
With an average snowfall of 10 metres each season Whistler is among the most popular destinations in the world, whether for a week-long holiday or for those going for a season-long experience. Our insider David Stead gives us the lowdown on how to get the most out of your season…
I would never advise anyone against going to Whistler for any amount of time but I, among a strong crowd of likeminded 'Whistler-ites', would advocate doing a season there in a heartbeat. If you're thinking about enjoying an entire winter in Whistler, here are my top tips.
SEASONAL ACCOMMODATION IN WHISTLER
Finding a place to live in Whistler varies in difficulty. Some people you speak to will tell you it was easy and the first place they tried they scored a two bed condo with en-suite bathrooms and a hot-tub to boot for five hundred dollars a month. These are the people who have been to Whistler before and have become best friends with the local who happens to be giving away his condo to keep it occupied. Or these are the people who are trying to make themselves feel better!
In order to secure decent accommodation independently, in fact in order to secure any accommodation, you need to be looking early. I mean really early. June is a good time to start looking. Come November everyone fresh from the southern hemisphere season starts heading over and there is a rat-race for the last remaining half decent reasonably priced property. You might be lucky and find someone with a spare room to rent out in their house because someone bailed on them at the last minute and they need the room filled. If you are reading this and November has come or even passed and you're still short of accommodation do not give up hope.
If you're looking for seasonsal accommodation in Whistler, and if you want everything organized for you from the other side of the world, so all you have to do is turn up with skis and some clothes, have a look at Nonstop's selection of Whistler apartments. Booking here means you can get yourself organized from a different country with no hassle. When you get to resort everything is waiting for you in a nice big apartment, ready for you to hit the slopes the next day. The prices are fair, and the apartments relatively luxurious. It also means that there is no worry of turning up and not being able to find anything worth renting. So if you're looking for an apartment in Whistler, take a look! Be aware that there are some scammers out there who will take advantage of the desperation to secure accommodation in resort, so be careful.
A disclaimer… I've spent all my seasons in Whistler and can't get enough of it, but it's critics say it's a little like Disneyland which I won't try and deny. It all depends on what you're looking for. It's no doubt true that spending a season in some of Canada's other ski resorts would also be an awesome experience and might offer a bit more of a genuine Canadian experience, and less of the tourist traffic that Whistler gets. From what I've heard, if you want good nightlife like Whistler then Banff's up there, and if you want steep and deep then Fernie, Red Mountain, Revelstoke and Kicking Horse have it all. It's all personal preference.
WHISTLER'S SNOW
With the ever increasing unpredictability of European snowfall accumulation it seems where the Tarentaise region is losing, the Coastal Range (the range of mountains Whistler lies in, contrary to popular belief it is not in the Rockies or even the Cascades) is winning!
Whistler Blackcomb groom more acreage than anywhere else in the entire of North America. With this as a statistic it is important to add that the acreage which remains un-groomed consists of some of the most incredible off piste skiing conditions you can experience without the need for a helicopter or snow-cat, though these are readily available to make the inaccessible accessible.
POWDER
Canada is famous for its champagne powder and there are few places where this is more evident than Whistler itself. A major attraction of Whistler's off piste is the multiple areas of off-piste skiing accessible to novice powder skiers providing a good platform to learn the basics of this sometimes seemingly impossible skill.
At the other end of the scale there is, of course, an un-ending amount of powder available to those wishing to challenge themselves, including the steepest run in North America which very sensibly has a warning post at the top to deter those who may have taken a 'wrong turn' or maybe simply to ask the question "Are you really sure you're ready for what lies over this lip?!"
TREE RUNS
During a season in Whistler, if you're lucky enough, one of the many self proclaimed locals will treat you to a 'locals only' tree run called Khyber's Pass. A run which has, in fact, become so well known that it may well in time become known as merely an 'experts only' run. This is one of many tree runs which will challenge even the most experienced powder skiers. Again with the tree runs there is something for everyone, 'Mums and Dads' proves to be one of the more forgiving runs where the trees are slightly more sparsely dispersed and therefore a good way to get used to the 'avoiding-the-solid-tree' technique in your own time and not being thrown into the deep end where the usual result is at best a shattered confidence and at worst, well, we all know the potential severity of the other end of the scale.
PARKS
Whistler Blackcomb have three parks available to everyone and a fourth XL park reserved only for those with a specific pass indicating they have signed the relevant insurance waivers. There is one park on Whistler Mountain that provides kickers and rails for beginners but equally for those wanting to push themselves towards graduating to the bigger park. For the real beginners it might be advisable to head over to Blackcomb to what's known as the Terrain Garden. Here there are small jumps and ride-on rails to practice on and gain in ever important confidence. The other park on Blackcomb adjoining the XL is not as complete as the Whistler one but still has some good hits.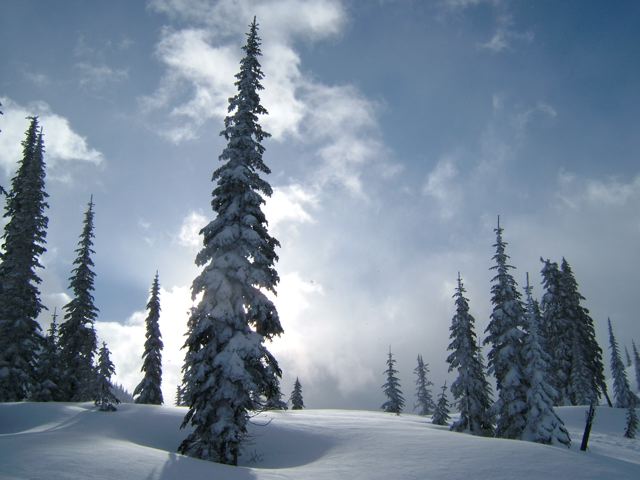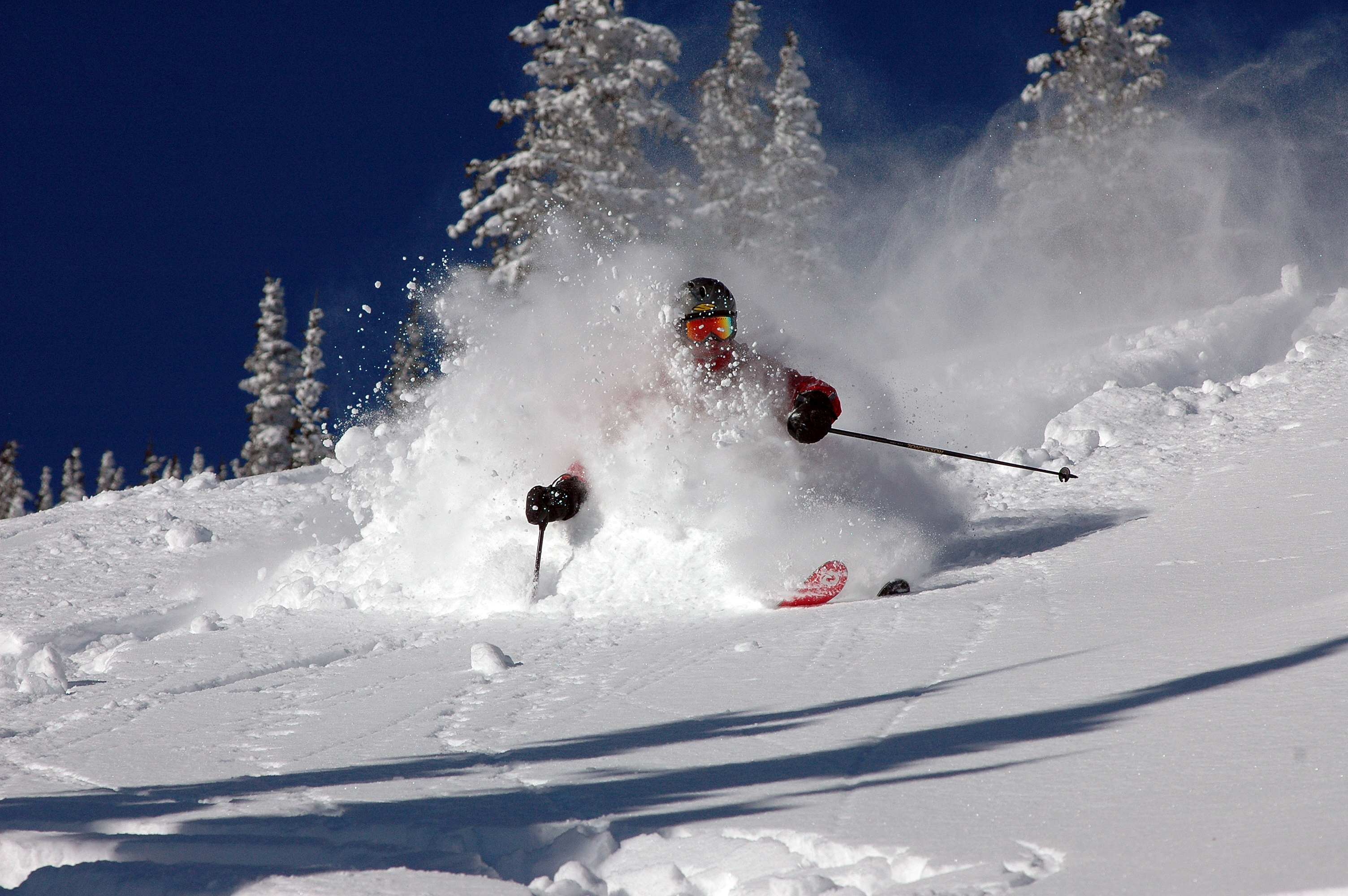 WHISTLER SOCIAL SCENE
Going out in Whistler is famous for being as lively as the riding during the day. Personally I went to ski, but that's not a reflection on what's available to those looking for a great time at night. Some people don't even buy a lift pass and simply use Whistler as their home for having an amazing social life.
There are bars that encourage bar-top dancing like Merlins, as well as an Irish Pub to remind everyone of home regardless of which hemisphere you're from, and the essential visit to Garfinkels. For a nightclub in the more traditional sense of the word Buffalo Bills is the place to head.
Having done seasons all over the world Whistler comes highly recommended. You will have the best few months of your life and come away desperate to go back. Do it, you'll regret it if you don't.
AVALANCHE AWARENESS AND PRO PATROL
This might be a good place to mention the brilliant service the Whistler Blackcomb Patrol provides. At any point during your season in Whistler you can sign up to take an avalanche awareness tour. The full day tour covers terrain evaluation, avalanche phenomenon, procedures that Whistler Blackcomb uses to keep people safe inside the ski area boundary, avalanche safety equipment, and rescue techniques. You must be able to ski/ride a blue run (intermediate run) comfortably to join the tours. As well as being a great idea to take one of these tours there is the added incentive of it being completely on the house, or mountain.
In Europe when/if you injure yourself or someone in your party has a fall and needs help off the mountain you will be asked to leave your skis or snowboard with the patroller until you or your insurance company has paid the price of the personal evacuation. This tends to be in the range of three to four hundred Euros. Not so in Whistler. It's free to hurt yourself and it's free to get a friendly Canadian to come and pick you up on his blood wagon. The treatment thereafter is anything but free but find me a ski resort in the northern hemisphere that offers medical treatment for free and I'll ski naked for a week.
JOBS, VISAS AND SOCIAL SECURITY NUMBERS
So how are you going to fund a season in such a place as Whistler? There are thousands of jobs in Whistler. And not just at the beginning of the season, all the way through until May you'll be able to get something whether its flipping burgers or filling somebody's subway sandwich, you will get something if you need it.
First you need a valid Canadian work visa. Depending on your nationality there maybe certain rules and stipulations. Check out http://www.cic.gc.ca/iec-eic/ for more detail.
When you come through Vancouver airport you will stand in a usually agonizingly long queue to be issued your visa so give fair warning to anyone collecting you that the time your flight arrives is a long time short of the time you'll be out the other side. Immigration has been known to make mistakes when printing the visas so it is imperative you check all the details before leaving the desk. Once you get out of the airport if you notice a mistake it is not simply a case of going back into the airport and asking them to correct it. Oh no, nothing so easy. You will have to send it off to immigration services with a cheque. Yes, you read correctly, a cheque for $30 that you have to pay them for their own mistake. The whole process takes about eight weeks during which time of course you can't work so make sure you check it before leaving the issuing officer.
Once the visa has been collected you can go to the Sinclair Building in Vancouver to get your Social Security number. You can't work without one so you can either go while you're still in Vancouver, head to Squamish to complete your application, or wait for the monthly outreach site in Whistler.
WORK AS AN SKI OR SNOWBOARD INSTRUCTOR
Spending a season working as an instructor has got to be up there with the best jobs in the world. Nonstop Ski & Snowboard are Canada's most popular instructor course providers and run a range of ski instructor programs and snowboard instructor courses in some of Canada's best resorts. Graduates of Nonstop's programs have gone on to work in Whistler, as well as many other resorts around the world. Find out more about Nonstop's ski and snowboard instructor training courses.
A lot of instructors are hired starting in May. Skype interviews are held once applications come in, around mid summer. Ski instructors are always needed at Level 1 and upwards. Snowboarders will need to have Level 2 and some teaching experience. Dual certified instructors are highly sought after. Information on the hiring fairs can be found at https://secure.whistlerblackcomb.com/ats/fairjobs.aspx.
BAR WORK
The best job you can have in terms of money is a bar job. The tips are extraordinary and the people even more so. Don't get your hopes up though. Being a barman/person in Whistler is for many people a career and therefore to secure such a job you either have to rely on nepotism or have a lot of bar experience. The other option is to start as a busser clearing glasses: they've been known to get some good tips, and then progress onto the bar. Or just go to the bars to drink and have a good time and work somewhere else.
SERVING
A waiter, for example, gets paid terribly but tipped more than you can imagine. It is standard practice in Canada to tip at least 15%. Work in a fine dining restaurant and sell the table of two some good wine and they're looking at a bill in excess $200. Even if their bill is less, the chance of your total for the night being less than $2,000 is slim to none. 15% on two grand? You do the maths! There are plenty of other decent jobs to pay the bills but usually with less absurd tipping involved.
SKI/BOARD TECH
Working in a rental shop seems to be popular among those who like to talk about skis or boards for a living. There are certainly a couple of stores, not mentioning any names, who will hire someone who can sell sand in a desert but knows not the first thing about the equipment he is selling. Beware of being put on skis that are too short for you!
WHISTLER EMPLOYMENT RESOURCE CENTRE (WERC)
When you arrive in Whistler if you have found you need a place to advertise yourself other than the pique or you want to print off your CV properly and use the internet for free go to the WERC, located above the Visitor Information Centre. Check them out here http://www.whistlerchamber.com/Employment-Resources/index.html.
So you'll find a job no problem while doing a season in Whistler and if you turn up for the job fair at the very beginning of the season you will more than likely be able to hop on a job with the mountain and secure yourself some accommodation in staff housing too. Having a job for the mountain doesn't mean you have to be an instructor, although there are plenty of these opportunities available for those with the right qualifications, it simply means working for the resort, which covers the restaurants and shops on and surrounding the mountain.
WHISTLER SEASON PASS
If you get a job with the mountain your lift pass will be provided free of charge. If the work is not with the mountain you will have to pay. However, there is a programme in place by many companies cooperating with Intrawest which will secure you a massively reduced rate on what's called a Spirit Pass. All you have to do to secure yours is go along to a mountain safety and awareness seminar. They're about three or four hours long and not boring by any means. You will learn about the history of Whistler and about mountain safety plus you can give your feedback on things you think are wrong with some of the services you have noticed. There is a genuine interest from them about what you have to say. It works out that by going to this seminar you are being paid in the region of $250 per hour, obviously not in cash but in the savings you make on your lift pass.
BANKING IN WHISTLER
You will more than likely to want to set up a bank account when you get to Whistler. The most advisable thing to do when choosing which of the many different banks you want to go with is to wait until you know what bank your employer banks with. The reason being obvious, when they present you with a cheque from, say, Scotiabank the money will clear a lot quicker into your account than if you're with TD, for example.
In Canada you will be charged a certain amount every month to have an account with your bank. It seems strange if you're not used to it but its important to know because along with this charge is a limit on the amount of transactions you can do every month. Also it is important to close your account at the end of the season otherwise when you go back to Canada you will have a lot of monthly charges on your account for all the time you were away.
---
Source: http://www.nonstopsnow.com/a-guide-to-doing-a-season-in-whistler/